Choose Henry – 2019 in Review
2019 was another great year for development in Henry County! With a growing Henry County Development Authority (HCDA) team, we welcomed several new companies and helped established businesses to expand their footprint in Henry. Take a look back with us…
Taking Care of Business
Did you know that Henry County, GA is home to nearly 1,000 employees at the Atlanta Air Route Traffic Control Center in Hampton, GA? We recognized the impact that the federal shutdown had on the team and their families at the start of the year. To say thank you for their hard work and dedication to making air travel safe, HCDA treated the team to a pizza lunch. We are extremely appreciative to have these talented individuals looking out for everyone traveling by air!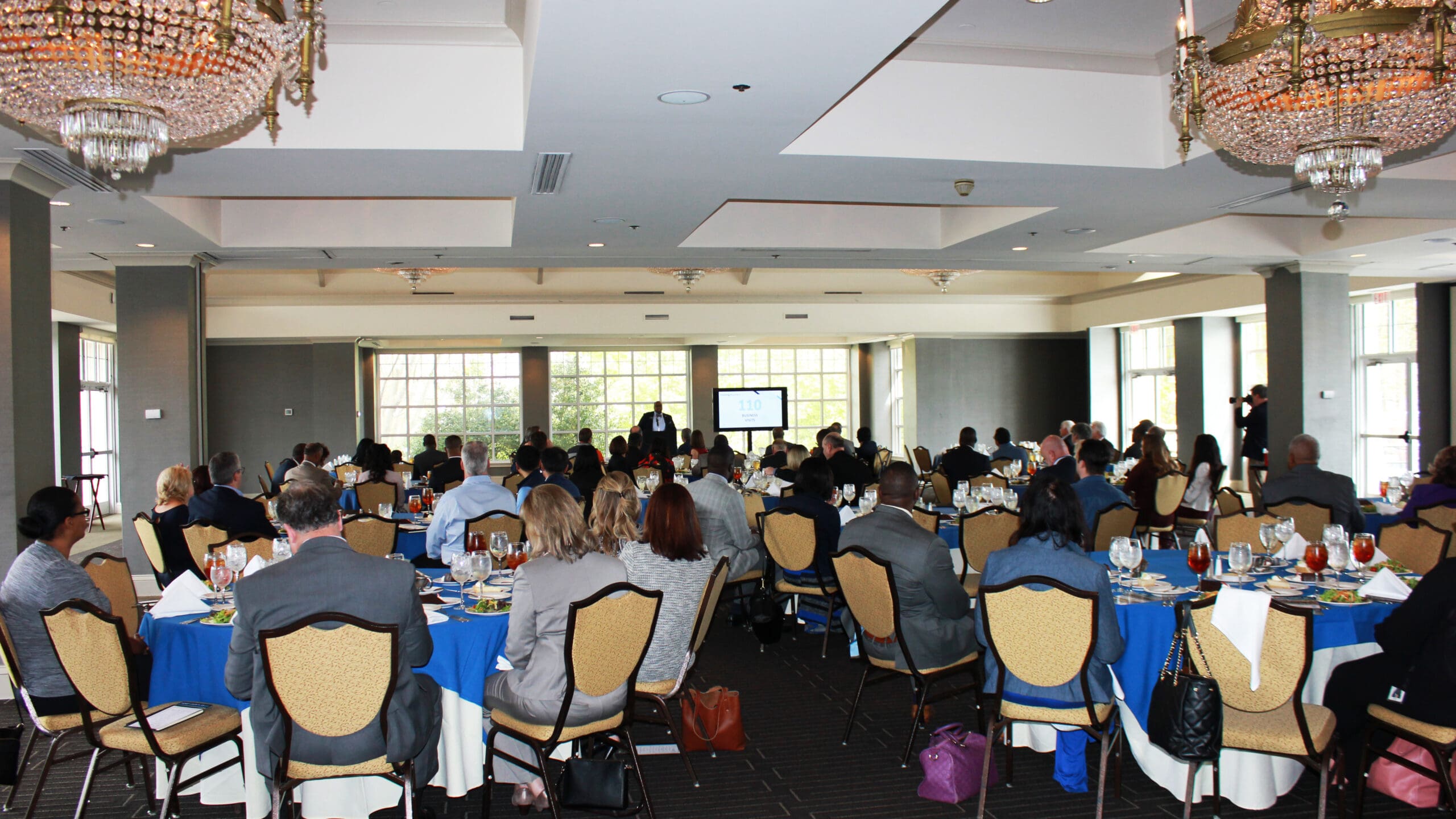 To honor and celebrate businesses who have chosen to locate in Henry County and whose operations are essential building blocks for economic success as a community, HCDA hosted a Business Appreciation Luncheon in the Spring. Business of all sizes were recognized from Henry's largest employers to Henry's youngest entrepreneur. While all of the Henry County business community were not in attendance, the audience of around 100 business, education and community leaders gave a thunderous round of applause to recognize their contributions. The luncheon celebrated existing Henry County companies as well as recent locations and was sponsored by Georgia Power Company, Central Georgia EMC and Snapping Shoals EMC.
A Groundbreaking Year
As manufacturers of electrical utility services, Southern States, LLC has been developing high voltage mobile solutions in Henry County for decades. In February, the company held a ribbon cutting ceremony, hosted by the Henry County Chamber of Commerce, to celebrate a recent building expansion that will support their mobile substation business. We're excited to see Southern States continue to grow and innovate in Henry County!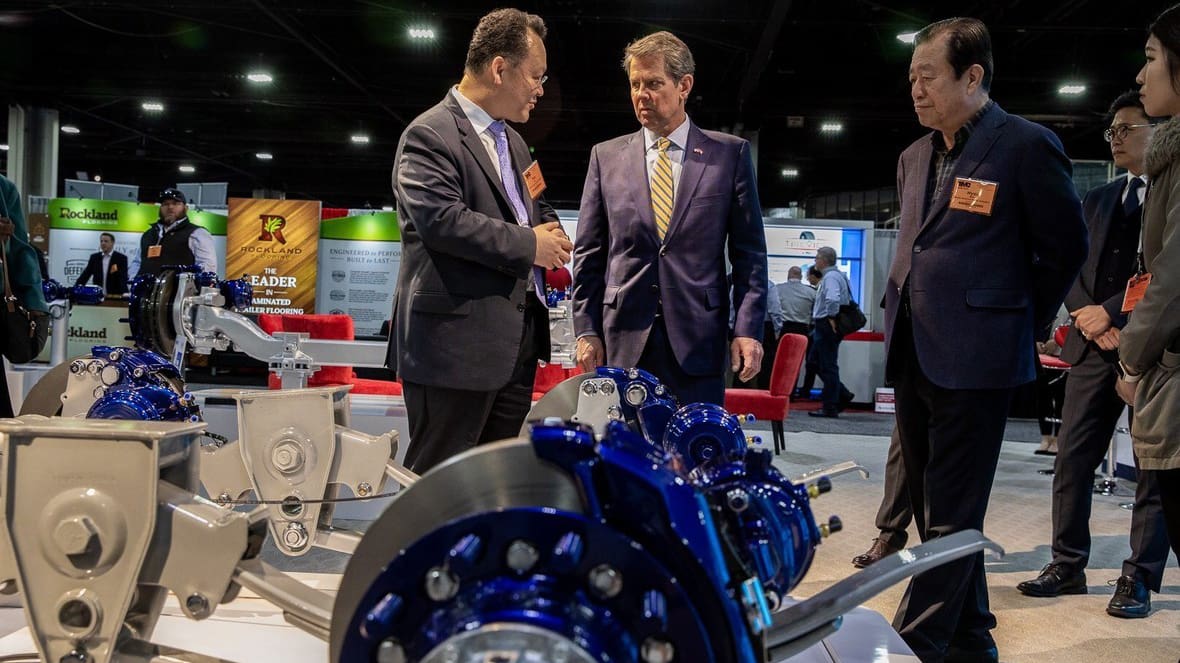 Governor Brian P. Kemp announced in March that Sangsin Technology America, a leading global brake friction materials and replacement parts manufacturer, will create 200 jobs and invest $20 million in its first North American manufacturing facility in McDonough, Georgia. Sangsin manufactures friction products for both domestic and overseas companies in more than 90 countries and is now Korea's largest brake manufacturer.
Piedmont Henry Hospital unveiled their brand new, first of its kind in Georgia vertical treatment spaces in June to provide better, faster care for patients. In an effort to find new, innovative ways to maximize existing hospital capacity to meet the growing healthcare needs of the community, the hospital converted 10 emergency department rooms into 18 fully equipped vertical treatment spaces designed to expedite care for lower acuity patients.
Encompass Health Corp. announced plans in August to build a 50-bed inpatient rehabilitation hospital in Henry. The hospital is expected to start providing services in the third quarter of 2021.The hospital will feature a large therapy gym, advanced rehabilitation technologies, an activities of daily living suite, cafeteria and dining room, pharmacy and courtyard.
The City of Stockbridge welcomed international company HEGLA to its expanding business community in August. HEGLA, an international German based corporation, chose Stockbridge as the site of its next manufacturing plant. With over 42 years in business, HEGLA provides forward-looking system solutions for the cutting and processing of flat, automotive and functional glass. The Stockbridge location will create 21 new jobs at the initial opening of the factory and increase employment to 50 positions within 2 years.
Growing Population and Workforce Trends
Henry County's strong growth isn't expected to stop anytime soon according to Atlanta Regional Commission population and employment forecasts released in the Fall. Henry will add 152,000 people by 2050 and reach a population of 370,000. Henry's population will grow by 70% by 2050, the second highest growth rate in the 21-county Atlanta region, behind Forsyth County, according to ARC's forecasts. In addition, Henry will also become much more diverse, with a fast-growing population of older adults.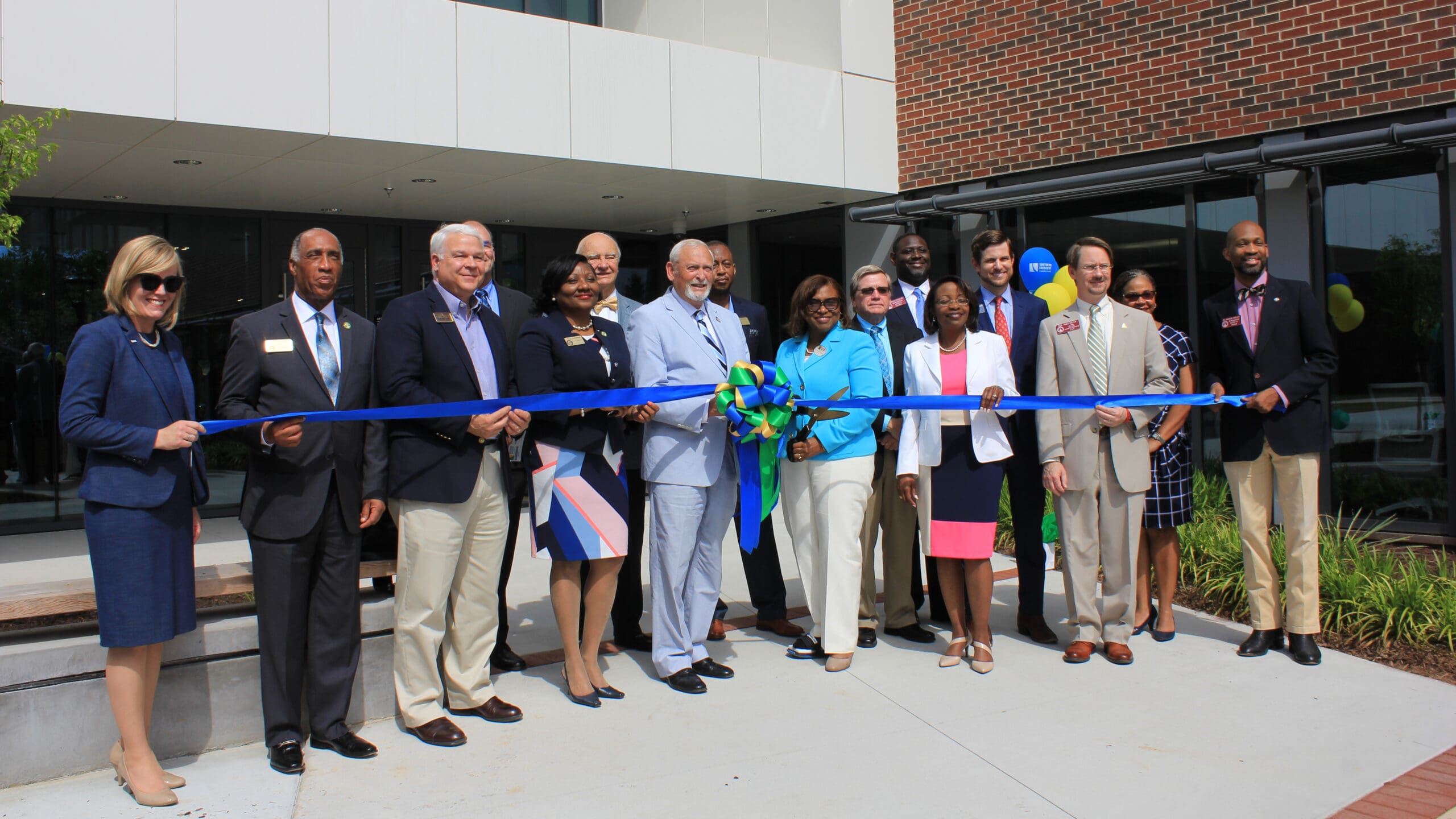 Along with Henry's growing population, our educational infrastructure is expanding as well. In April, Southern Crescent Technical College cut the ribbon and held a Grand Opening ceremony for Building B at the Henry County Center.
Located just behind Building A, this 82,500 square foot multi-level, state-of-the-art facility houses various automotive, medical, computer, and industrial training programs designed to meet the immediate workforce needs of the area. The modern, open-concept plan and floor-to-ceiling glass throughout the structure is ideal for viewing students at work in the labs and is a showpiece of the building's sophisticated architecture.
We were proud to join other business, education and government leaders to celebrate the state-of-the-art training offered right here in Henry.
Great New Additions to the Choose Henry Team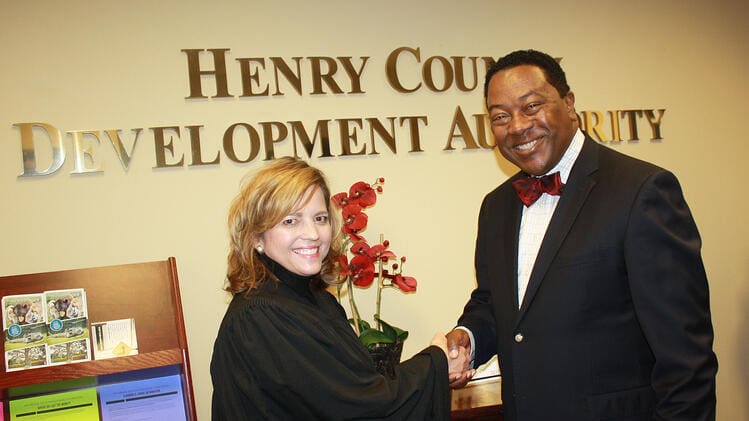 HCDA welcomed several new staff and board members including David Crowe and Reggie Sylvain who were the newest additions to HCDA's Board of Directors. Pierre Clements was elected to serve as HCDA's Chairman for 2019 with David Linton as Vice Chair and David Crowe as Secretary.
After an executive search was conducted by The Chason Group, F.J. "Josh" Fenn was selected to serve as HCDA's Executive Director. He previously served as Director of Business Development for ECS Southeast, LLP and President, and Director of Economic Development of the Jackson Area Chamber of Commerce.
Jamal Lewis was named Project Manager, Business Development. Prior to joining the HCDA team in December, Lewis served as a Project Manager with the Georgia Department of Economic Development.
As we step into a new year and a new decade, we are excited to see what's in store for 2020 and beyond! From our entire team, we want to wish you a happy, healthy and prosperous new year.