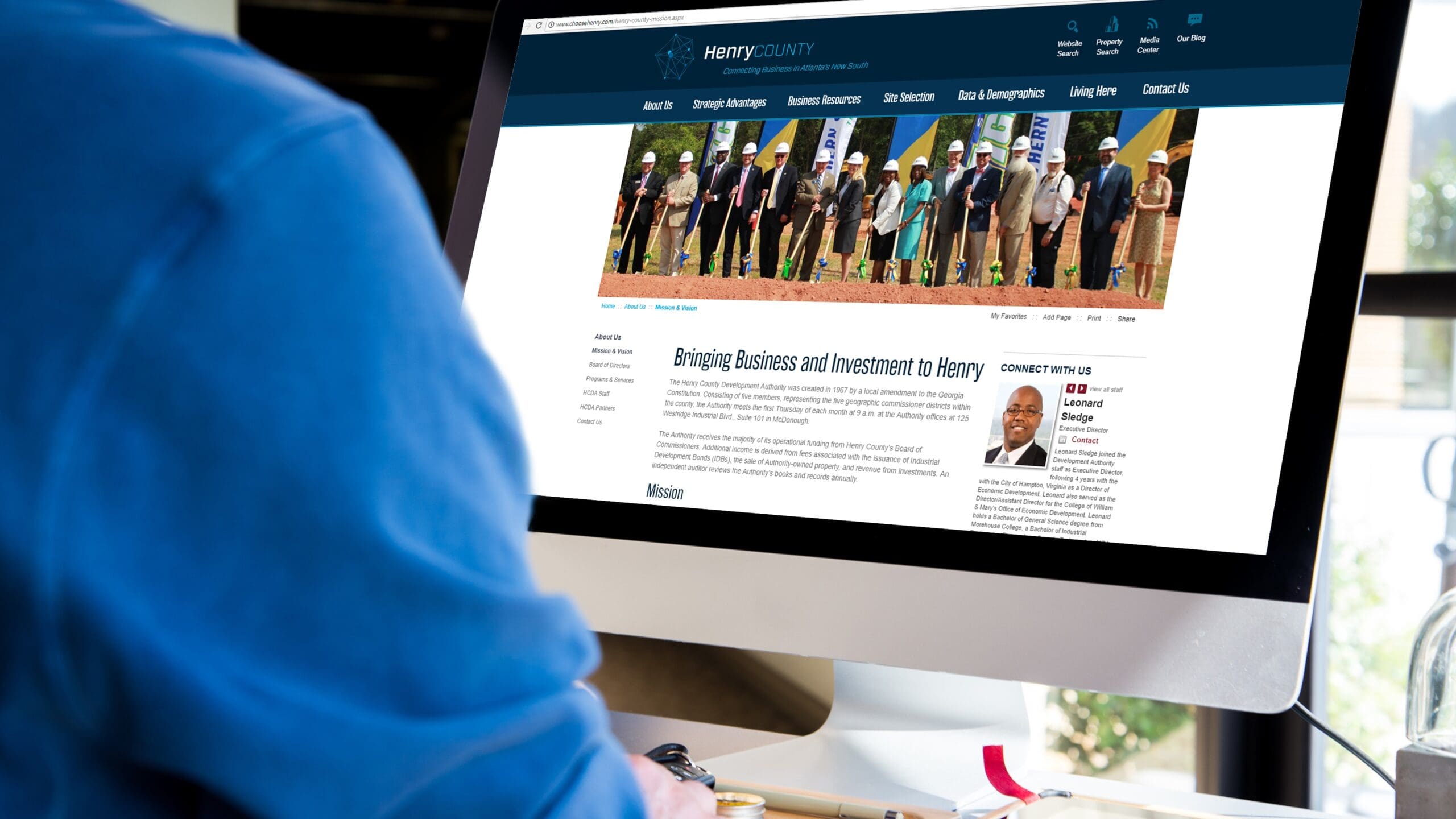 Economic development can be defined as efforts that seek to improve the economic well-being and quality of life for a community by creating and/or retaining jobs and supporting or growing incomes and the tax base.
The mission of the Henry County Development Authority (HCDA) is to promote economic development in Henry County, Georgia through the attraction of new investment and jobs and the retention and expansion of existing industries. We work to strengthen the county's economy for our residents by building lasting relationships with local and national companies to ensure they locate in our area and create high-value jobs for Henry's best.
From retaining local companies in Henry to fostering new relationships and opportunities with companies looking to relocate or grow their operations into Henry County, the HCDA is connecting businesses. Focused on a diversified industry, Henry is a competitive location for growing and established technology, healthcare, logistics, professional services and advanced manufacturing organizations. Positioned to serve as metro Atlanta's connector to global transportation and distribution, Henry County provides multimodal transportation opportunities for businesses of every size and reach.
Henry County's dynamic employers, modern industrial and office parks and sites, and exceptional quality of life offers a world-class workforce and a welcoming and diverse community, with 21st century infrastructure and extensive educational and career opportunities. Henry County's global connections and skilled labor force become home to leading companies in diversified industries, making our county a dynamic place to live, work and play. In addition to Henry's stellar corporate and workforce offerings, our county is home to a vibrant tourism industry.
Our team of economic development professionals provide assistance, resources, and support for Henry County businesses. We build partnerships with local, regional, and national economic development organizations. It's time to start, expand, or relocate your business in Henry! Click here to view Henry's recent relocations and expansions.