Eddie Ausband Joins the HCDA Board of Directors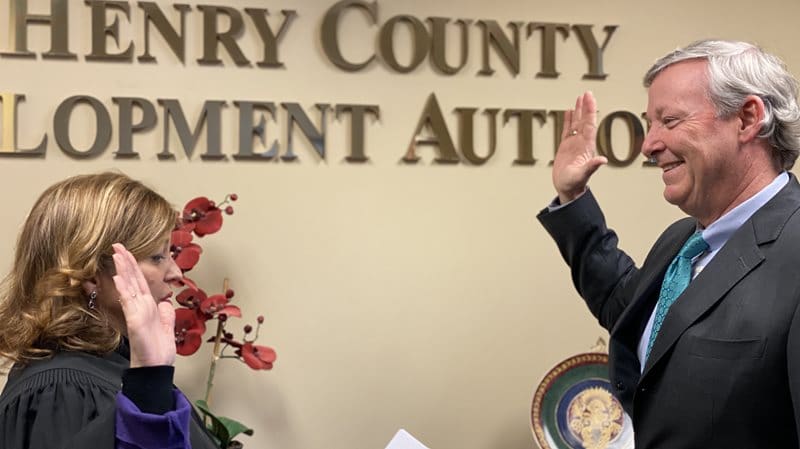 Meet HCDA's newest board member, Eddie Ausband!  Ausband was officially sworn in at the Authority's January meeting by Judge Kelley Powell, Henry County Probate Court. Ausband, appointed by Henry County Commissioner Gary Barham, will serve as the District 3 representative on the board.
Ausband began his career in insurance by starting a new agency in 1991 representing Nationwide Insurance. He now heads up The Ausband Agency on Macon Street in McDonough. The Ausband Agency, Inc. currently has six offices and employs 18 associates.
 
In 2009, Ausband acquired a SERVPRO® franchise, a leader in the area of fire and water cleanup and restoration. He saw this as a natural alliance that would complement his insurance endeavors and in 2017, he acquired a second franchise.
 
Locally, Ausband chairs the Finance Committee for the First Baptist Church of McDonough, is a Past Chairman of the Henry County Chamber of Commerce, and serves on the Atlanta Regional Commission, and as Co-chairman of the Atlanta Regional Workforce Development Board. He also serves on the board of the Henry County Education Foundation, UGA Terry College Alumni Board, Innvision Hospitality, Inc., as well as an Advisory Board member of Heritage Bank.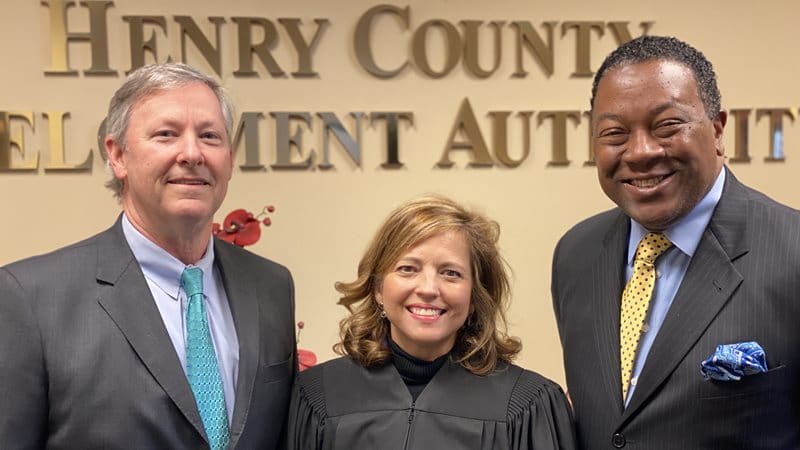 Join us in welcoming Ausband to the Henry County Development Authority Board of Directors! The Choose Henry team looks forward to working with him to bring new business opportunities and investment to Henry County.