Experience Spring In Henry County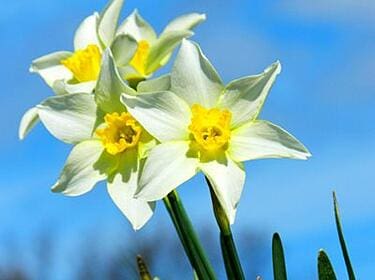 The official first day of spring is Friday, March 20th! Spring makes us think of warmer weather, sunshine, flowers blooming, Easter eggs, swimming, vacations, and graduations. Experience spring in Henry County at one of the many
events
offered here.
Yellow Pollen Street Festival 
The City of Hampton presents the seventh annual Yellow Pollen Street Festival Saturday, March 21st on Main Street in the heart of downtown Hampton. Their slogan: "What says early spring in Georgia more than our own yellow pine pollen?" This fun festival has become a premier event for artisans and craftsmen all over the state. Enjoy vendors, music, food, and arts & crafts.
Eggciting Hike Hunt
Take the kids out to Panola Mountain State Park in Fairview for the Eggciting Hike Hunt on April 4th from 10:00 AM to 12:00 PM. Peter Cottontail will be leaving eggs hidden in their nature trails. The cost is $1 (plus $5 for parking); ages 1-5 and 6-11 will have separate trails. Don't forget to bring your Easter basket!
Spring Play Community Day
On April 11th from 12:00 PM to 2:00 PM, J.P. Moseley Recreation Center in Stockbridge is hosting a Spring Play Community Day! This free event presented by Henry County Parks and Recreation is for all ages and will feature games, activities, music, class demos, prizes, membership giveaways, and more.
Locust Grove Day 
Presented by the City of Locust Grove, Locust Grove Day is April 25th. Experience everything about the city with food, vendors, crafts, and fun from 9:00 AM to 5:00 PM. Take part in the 50/50 raffle available at City Hall, and stay or return for the famous Street Dance/Concert.
Geranium Festival
Enjoy free admission (with free parking and shuttle) to the 38th Annual Geranium Festival Saturday, May 16th from 9:00 AM – 5:00 PM in Downtown McDonough. As always, there will be arts, crafts, food, children's area, community business area, local vendors, and more. Don't forget to take home a geranium (or two)!
Spring events are just another reason for you to Choose Henry!