HCDA's August Business Luncheon a Success!
The Henry County Development Authority understands how important social media is for businesses in today's world. It can help you create meaningful relationships with your customers, find new customers, receive feedback from your customers, stand out from your competition, and it's a fast way to share content with your customers. This is why we were happy to welcome guest speakers, Keith Mather and Leslie Wilkins of Pipeline Social Media (pictured below). Their topic was "8 Things Your Business is Doing Wrong on Social Media (and How to Fix Them)." Their talk was followed by a Q&A time where everyone had great questions.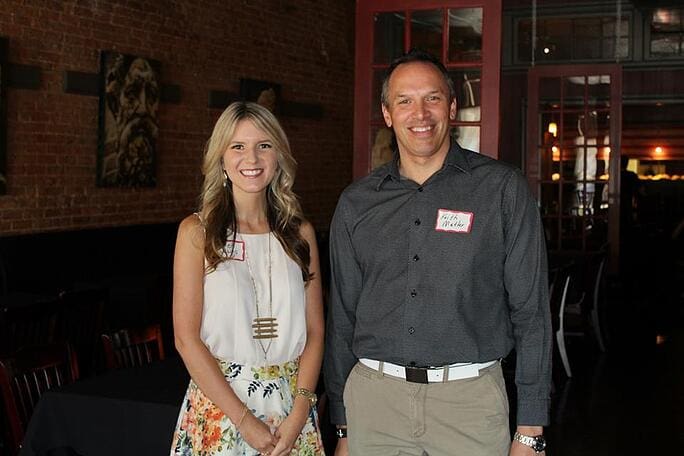 We were happy to have Seasons Bistro host the luncheon. They are located just off the square in downtown McDonough, Georgia. Chef Sam Pagan (pictured below) prepared chicken salad sandwiches and turkey and cheese sandwiches with delicious cranberry mayonnaise. For dessert, he made his famous brownies! Consider Seasons for your next group luncheon or special event. Their gallery room seats up to 75 people, and is equipped with a projection screen and WiFi access. If you haven't made it there for dinner yet, make plans now, and try something off their new affordable elegance menu! They are open Thursdays from 5-10pm, and Fridays & Saturdays from 5-11pm.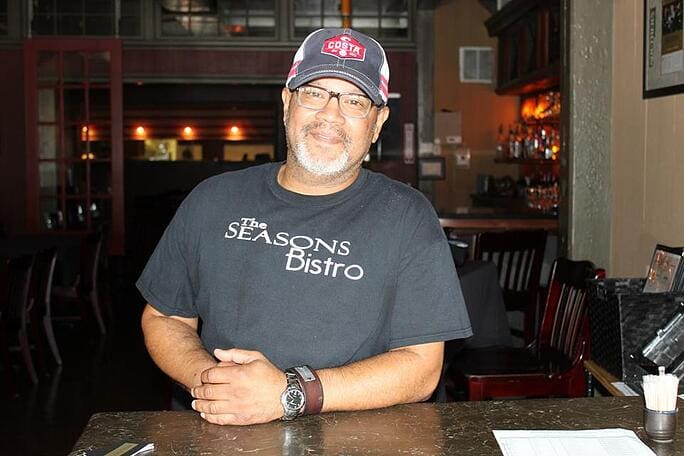 Henry County Development Authority Board of Directors Charles Mobley, Geoffrey Cauble, and Harrice Moore were in attendance (pictured below with guest, Monroe Roark). Board members and HCDA staff members Nadia Faucette, Leah Brown, Charlie Moseley, and Rod Meadows were also in attendance. Others in attendance were Steve Cash from the Henry Council for Quality Growth and successful entrepreneur and founder of Significance Ideation, Lon Langston, who was our 2nd quarter luncheon speaker.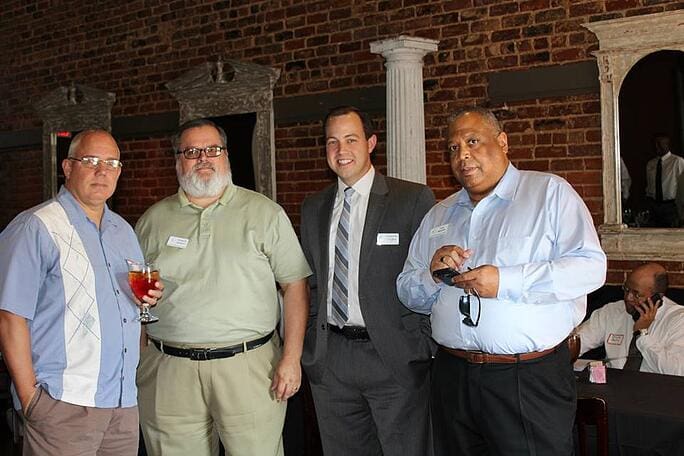 Thanks to all who came out. We look forward to our next luncheon!
Located in Stockbridge, GA, Pipeline Social Media offers social media consulting and training for individuals and businesses. Learn more about Pipeline at www.pipelinesocialmedia.com.