Healthcare: A Key Industry in Henry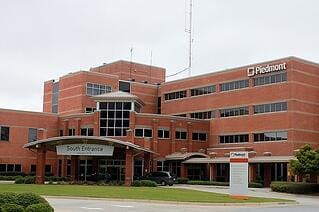 Health Care Services include hospitals, clinics, wellness centers, and medical laboratories. Beyond medical care and diagnosis, Health Care Services encompasses the "business side of health services," as it involves the application of health innovation to the marketplace. Between 2001 and 2011, employment in the healthcare services industry in Henry County almost doubled (98.9 percent), adding over 2,000 jobs to the local economy. Between 2009 and 2011, Henry County's health care employment increased 11.4 percent.
Residents and visitors enjoy some of the finest healthcare services in the Atlanta region courtesy of Piedmont Henry Hospital, one of the largest employers in Henry County! It is a full-service 215-bed not-for-profit community hospital that is fully accredited by DNV GL Healthcare. With more than 400 doctors on staff and nearly 500 nurses, Piedmont Henry provides 24-hour emergency care plus medical, surgical and diagnostic services.

Piedmont Henry is currently undergoing a $3.2 million renovation, paid for by community donations to the former Henry Medical Center Foundation, to improve the appearance and patient flow of their emergency department. They will also improve the entrances, canopies and parking. This project is set to be completed by the end of June 2016.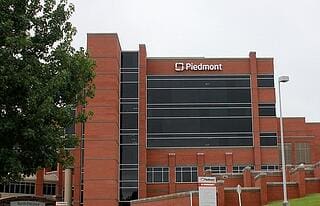 "Any time you have renovations occurring while you are still operating, there will be some challenges but the staff and construction management team have worked diligently to minimize disruptions in order to create a better experience for our patients when completed," Charlie Scott, CEO of Piedmont Henry, said.
Piedmont Henry is not just focused on getting you better, they're committed to keeping you well with educational programs and outpatient care including diabetes education, rehabilitation services, smoking cessation, disease seminars and support groups.