Henry County Celebrates Manufacturing Appreciation Week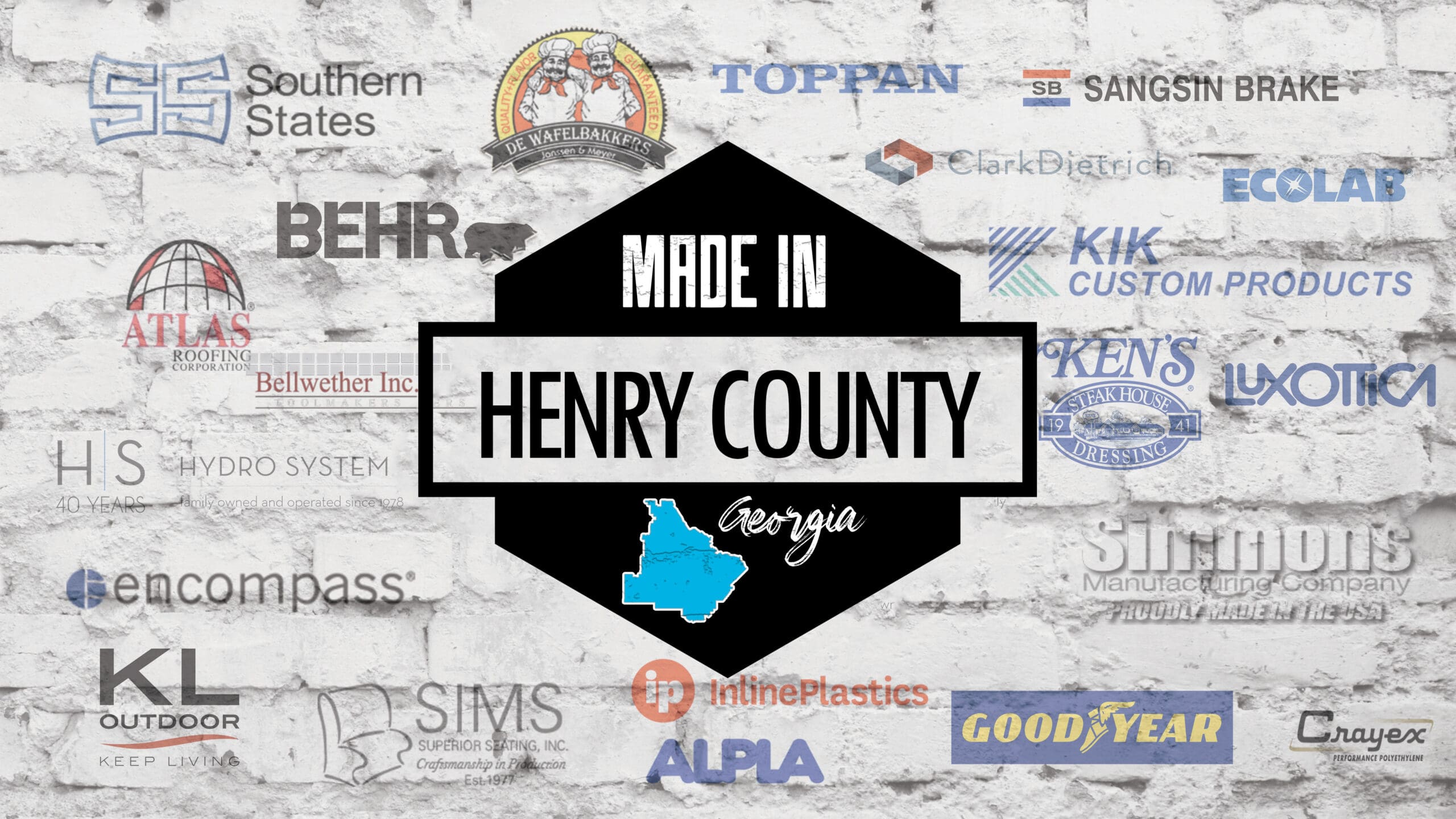 Georgia Manufacturing Appreciation Week (MAW) is April 15-18, 2019! MAW was developed by the Technical College System of Georgia and the Georgia Department of Economic Development to celebrate the achievements of Georgia manufacturers.
Whether it's spicing up the backyard BBQ with Ken's BBQ sauce, sprucing up our homes with a little BEHR paint, or sporting Luxottica's premium, luxury and sports eyewear, many Henry County residents are unaware that they are routinely using "Made in Henry" products. The Henry County Development Authority will be spotlighting "Made in Henry" products and the companies that have manufacturing facilities in our community during MAW.

Sangsin Technology America (STA) is the most recent addition to Henry's impressive lineup of manufacturing companies. STA, a leading global brake friction materials and replacement parts manufacturer, will create 200 jobs and invest $20 million in its first North American manufacturing facility in McDonough, Georgia.
"We are proud that Sangsin Technology America calls Henry County home," said Pierre Clements, Chair of the Henry County Development Authority. "We have purposely worked to attract more manufacturing and international companies that can leverage our strategic location and skilled workforce to accomplish their business objectives."
Some of Henry County's other advanced manufacturing companies include ALPLA, one of the world's largest manufacturers of bottles and closures: Toppan Interamerica, one of the largest printing companies in the world; and Southern States, the largest switch manufacturer in North America.
Regional, national and international manufacturing companies alike are choosing Henry County, GA as their base of operations in Metro Atlanta and the Southeast.
| | |
| --- | --- |
| COMPANY | PRODUCTS |
| Alpla, Inc. | Plastic Bottles |
| Atlas Roofing Corporation | Roofing Materials |
| Behr Process Corporation | Paints |
| Bellwether | Toolmaking |
| Clark Dietrich | Structural Steel Products |
| Crayex Corporation | Plastic Shrink Wrap |
| De Wafelbakkers | Frozen Pancakes |
| Ecolab | Detergents |
| Encompass Group | Hospital Apparel |
| Goodyear Tire & Rubber Company | Retread Aviation Tires |
| Hydro Systems | Custom Bathtubs |
| Inline Plastics Company | Plastic Food Containers |
| Ken's Foods, Inc. | Salad Dressing |
| KIK – Georgia, Inc. | Household Bleach |
| KL Outdoors | Outdoor Sporting Goods |
| Luxottica | Eyewear |
| Sangsin Technology America | Brake Products |
| Simmons Manufacturing Company | Valves for Water Systems |
| Sims Superior Seating, Inc. | Restaurant Seating |
| Southern States, LLC | High Voltage Disconnects |
| Toppan Interamerica, Inc. | Rotogravure Decorative Paper |