Henry County Chamber of Commerce Celebrates Members!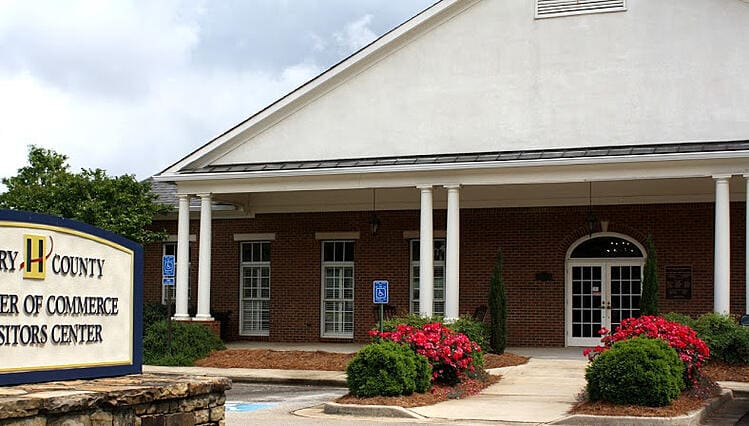 The Henry County Development Authority works with many partners in the community to drive workforce development, business growth and provide a high quality of life for our residents. One of our proud partners is the Henry County Chamber of Commerce. The Chamber is a nonprofit organization dedicated to improving the business climate and making our community the best place to live, work and play. The ultimate task of the Chamber is economic development. Not only do they work to bring new business into our rapidly growing county, they also strive to ensure our existing businesses thrive and that newcomers and visitors recognize what Henry County has to offer.
The Chamber's main focus has always been, and will always be, the development and promotion of Henry County businesses. The Chamber works to provide educational programs, networking opportunities and exposure for both small and large businesses throughout the county. They also keep their members informed of events including networking events, workshops, seminars, public advocacy, and more. The Chamber has also worked diligently to maintain and improve Henry County's quality of life. They have sponsored such programs as the Adopt-a-Road/Adopt-a-Highway program and the Leadership and Youth Leadership Henry Programs.
The Chamber is saying "thank you" to its members this month. They are providing a Member Appreciation Luncheon on October 30th, with lunch provided by Shane's Rib Shack. This event is free for members! If you are a Chamber member, visit the event link to RSVP.
If you are new to Henry County, visit the Chamber's website to find all the resources you need!
Source: Henry County Chamber of Commerce