Henry County is Celebrating Georgia Cities Week!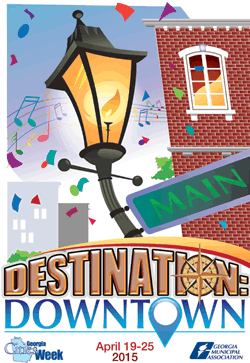 The Georgia Municipal Association announced April 19-25 as Georgia Cities Week, with the 2015 theme being "Destination Downtown." We'd like to celebrate by sharing some fun facts from each of the cities that make up Henry County!
Fairview Area
Fairview is experiencing a lot of growth and development! It is located in the northern portion of Henry County and is a stone's throw from the Hartsfield-Jackson Atlanta International Airport as well as a short drive from Downtown Atlanta.
Hampton
Hampton was incorporated in 1873 and was originally called Bear Creek. Following the Civil War, its name was changed to honor General Wade Hampton of South Carolina. Hampton sits in the southwestern portion of the county and is home to the Atlanta Motor Speedway.
Locust Grove
The City of Locust Grove derived its name from a beautiful grove of locust trees that could be seen throughout the town. This tranquil Henry County community is a place for combining tradition with change. Locust Grove was a major rail distribution center for cotton, peaches, and other farm products.
McDonough
The historic City of McDonough, known as the Geranium City, is the county seat of Henry County. It was incorporated in 1823 and named for Captain James McDonough, the hero of the Battle of Lake Champlain during the War of 1812.
Stockbridge
The Stockbridge community was founded in 1829. In the late 1800s, when the railroad was built, the town moved south to be near the railroad. Stockbridge was the birthplace of Martin Luther King, Sr. and the internationally-acclaimed music group, Collective Soul.