Henry County's Got Talent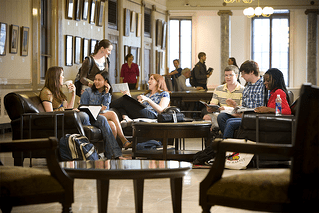 Today's competitive global marketplace demands that companies seek a location that will provide a qualified and available workforce. With many of the nation's most renowned universities and technical schools – several of them located less than an hours driving distance – businesses that are labor intensive, as well as those that require highly technical training, will attract the best that Georgia has to offer in Henry County.
One of Georgia Trend's features this month was on the influence of the Technical College System of Georgia with their article stating, "Over the past 12 months, the TCSG and its 22 technical colleges kept their focus on increasing the state's workforce by implementing initiatives to boost growth in high-demand industries". Southern Crescent Technical College, who will be expanding their Henry County Center with the addition of new buildings in the future, has continued to offer the state-of-the-art training needed to succeed in today's global market.

Georgia Trend's article also stated, "Technical colleges across the state have customized training programs and partnerships with some of the state's business and industry leaders." One in particular, the Quick Start program, is Georgia's internationally acclaimed workforce development program. It helps qualified companies maintain a competitive advantage by preparing workers for skill sets needed tomorrow as well as today.
In addition, to Southern Crescent Technical College, Henry County hosts a multitude of other higher education opportunities for lifelong learning! Here's a list of Henry's nearby colleges and universities:
Learn more about Henry's workforce and training at www.ChooseHenry.com.