Stockbridge Welcomes International Company HEGLA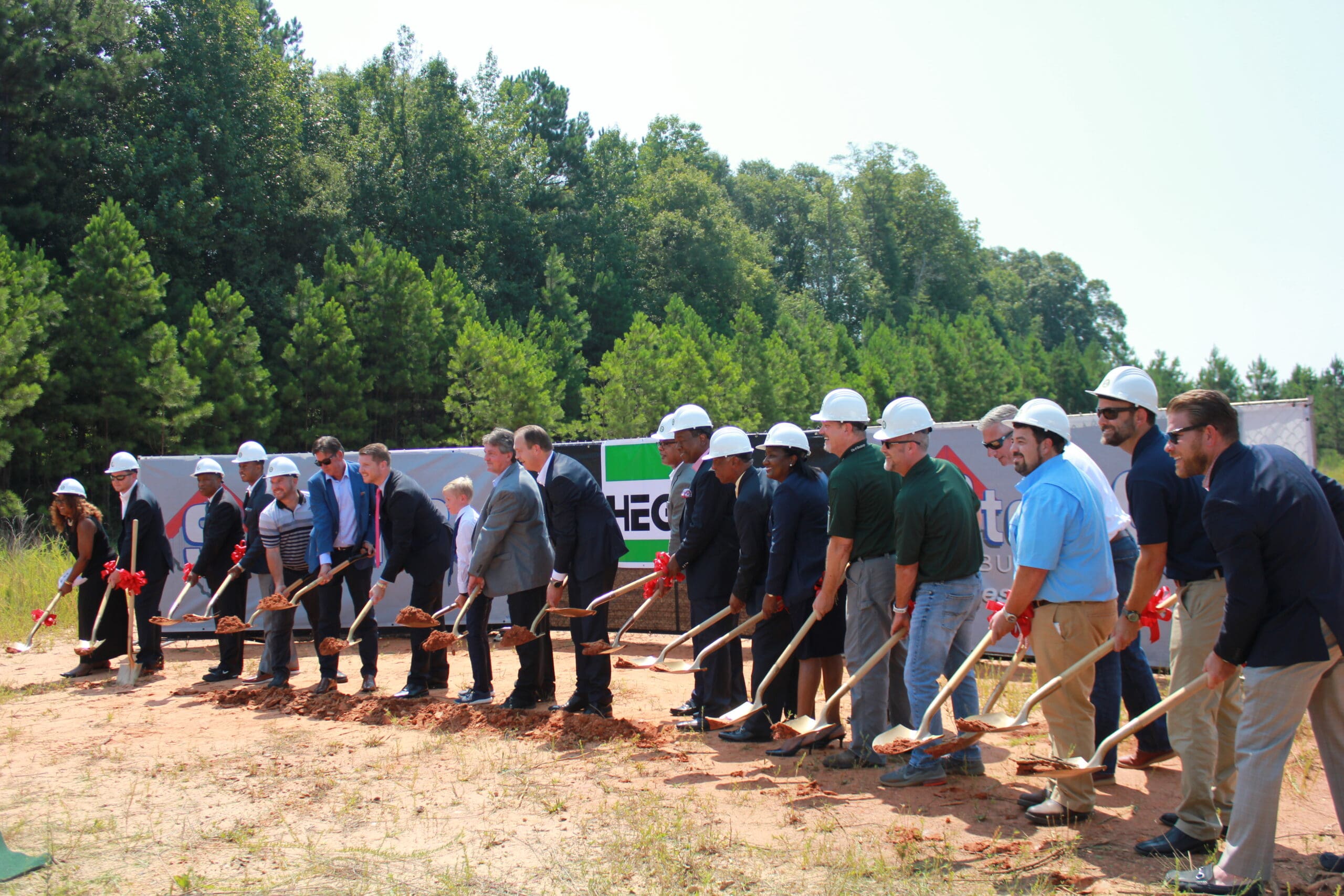 The City of Stockbridge welcomes international company HEGLA to its expanding business community. HEGLA, an international German based corporation, chose Stockbridge as the site of its next manufacturing plant. HEGLA's move to Stockbridge makes it the first international company to locate to the growing community, considered by many to be the gateway to Henry County.
With over 42 years in business, HEGLA provides forward-looking system solutions for the cutting and processing of flat, automotive and functional glass. The company has a diverse array of products in areas including loading systems, cutting systems for glass, breakout systems, residual sheet handling and sorting. The upcoming Stockbridge location will have a construction cost of $4,000,000 to $6,000,000 and equipment cost of $500,000. The Stockbridge location will create 21 new jobs at the initial opening of the factory and increase employment to 50 positions within 2 years. The skilled positions are expected to pay around $60,000 annually. The HEGLA Corporation currently has operations in Germany, France, UK, Russia, India and the United States.
"This is epic for our City, " said Stockbridge Mayor Anthony S. Ford. "HEGLA chose the City of Stockbridge for all the right reasons. We are prime location for progress and success. The entire Stockbridge City Council gladly welcomes this international corporation to our City. We are truly excited." "Stockbridge offers a great location that has an ideal neighborhood and developed infrastructure that's comparable to other locations producing great economic value," said HEGLA CEO Elmar Zeidler. "One of our main concerns was to keep the proximity to our current location to provide convenience to our valuable employees and being only a jump-away from the airport. Our thanks to local and regional agencies and officials for the excellent support in helping to find a site that meets all of these requirements."
"We're excited that HEGLA Corporation will be joining the growing list of companies who have chosen Henry County as a destination for global commerce and as the perfect location to expand their North American footprint, " said Henry County Development Authority Chairman Pierre Clements.
"I am excited for the addition of another project in Henry County, especially in the Stockbridge area. Economic development is dependent upon attracting companies to settle and grow with our county. We welcome HEGLA Corporation to Henry County. Thank you to the Henry County Development Authority, the City of Stockbridge and others who through a coordinated effort assisted in the successful establishment of the HEGLA Corporation group to Henry. Your investment is appreciated and we look forward to a long productive business relationship," said Henry County District IV Commissioner Vivian Thomas.
The HEGLA Corporation's arrival to the City of Stockbridge was achieved due to an ongoing partnership with the City of Stockbridge and the Henry County Development Authority. The mission of the Henry County Development Authority is to promote economic development in Henry County through the attraction of new investment and jobs and the retention and expansion of existing industries.
Stockbridge will celebrate 100 years of cityhood in 2020. The City of Stockbridge continues to strive to be the most progressive business and family oriented community in Metropolitan Atlanta with a strong focus on enhanced quality of life initiatives which promote a sustainable "live, work, play" environment. The City of Stockbridge believes that people are the most valuable asset in delivering services to all citizens.
For more information on the City of Stockbridge, please visit the website below.