Celebrating Travel & Tourism in Henry!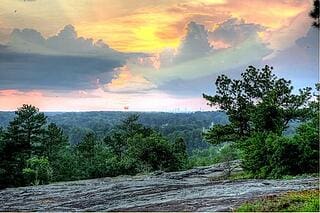 National Travel & Tourism Week, America's annual salute to travel & tourism and the contributions they make to the economy, is celebrated May 1-7, 2016! Travel is a primary industry in America, and in addition to Henry County's stellar corporate and workforce offerings, our county is home to a vibrant tourism industry!
Only 20 miles from the attractions of downtown Atlanta and less than an hour from Macon, Henry is home to a mixture of historic Southern charm and bustling modern activities. Everyone can find fun in Henry County from NASCAR fans, history buffs, animal lovers to outdoorsy types and die-hard shoppers. Henry's easy access via Interstate 75 gives residents and visitors the convenience of plentiful dining choices and unique activities and shopping. However, venture onto our back roads and you'll enjoy rolling, green pastures, quiet, leafy woodlands, cool breezes blowing off serene lakes and ponds, and quaint small towns.

Henry County is the proud home of Atlanta Motor Speedway. Located on 887 acres in Hampton, Ga, just 25 miles south of Atlanta, AMS is one of the country's top sports, corporate, family and entertainment facilities. Since holding its first race in 1960, Atlanta Motor Speedway has become a premier facility for multiple forms of racing in addition to a wide range of other events which have included concerts, family gatherings, business conventions and the Georgia State Fair.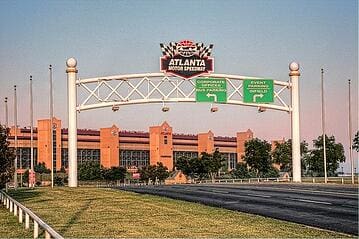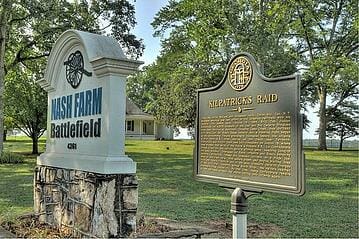 Nash Farm Battlefield in Hampton, Ga, site of the largest cavalry raid in Georgia's Civil War history that was part of a series of battles, is a whopping 204 acres! On the property is a historical museum where kids and adults alike can learn all about Georgia history. Nash Farm also hosts fantastic fireworks, live music and family-friendly events each July 4th.

Noah'sArk Animal Sanctuary in Locust Grove, Ga has more than 1,500 animals (exotic, domestic and wildlife) and is open to the public year round! You family will enjoy walking the nature trails, having a picnic, playing on the playground, and visiting the animal habitats. This is a wonderful and unique experience in Henry!
For a complete list of parks, restaurants, shopping, and family fun activities, visit the official Henry County Tourism Website, www.VisitHenrycountyGeorgia.com.
PHOTO CREDIT: ProStudios