Henry County Partners
The Henry County Development Authority works with many partners in the community to drive workforce development, business growth and provide a high quality of life for our residents.

The Academy for Advanced Studies (AAS), founded in the fall of 2009, serves dual-enrolled students from multiple Henry County high schools. The academy partners with area colleges, including Gordon State College, Southern Crescent Technical College and Clayton State University to offer entry-level college courses to eligible high school students. In 2012, the Academy became the district's first charter offering specialized career-technical and academic programs available nowhere else in the school district.  AAS's mission is to ensure each student graduates high school with the knowledge, skills and attributes necessary for college and career success.
Atlanta Gas Light is the largest natural gas distributor in the Southeast. It provides delivery service to approximately 1.55 million residential, commercial and industrial customers in Georgia. In Georgia's deregulated natural gas market, Atlanta Gas Light does not sell natural gas to customers. Instead, AGL operates and maintains the infrastructure that delivers the gas to customers of certified natural gas marketers.

CGEMC is a cooperative.  As a not-for-profit consumer-owned electric distribution system, CGEMC operates on a cost of doing business basis. The CGEMC's goal is to meet the needs of our members, at the lowest fair and practical cost. CGEMC meets the electric energy needs of members in a 14 county area (Bibb, Butts, Clayton, Fayette, Henry, Jasper, Jones, Lamar, Monroe, Morgan, Newton, Pike, Putnam, and Spalding counties), with approximately 52,000-billed accounts and over 5,367 miles of distribution lines.

Clayton State University opened in September 1969. Clayton State University's main campus is located 1.5 miles from Interstate 75 at exit 233 in Morrow, Georgia, less than 10 miles from Henry County. Five schools and colleges administer academic programs at Clayton State University with 41 undergraduate degree majors, 23 undergraduate degree minors and 8 graduate degree programs. Clayton State also offers courses at the Academy for Advanced Studies (AAS) in McDonough, Georgia.

The Georgia Department of Economic Development (GDEcD) plans, manages and mobilizes state resources to attract new business investment to Georgia, drive the expansion of existing industry and small business, locate new markets for Georgia products, inspire tourists to visit Georgia and promote the state as a top destination for arts events and film, music and digital entertainment projects.

The Georgia Department of Labor provides a wide range of services to job seekers and employers. These include administration of Georgia's unemployment insurance, employment service, provision of workforce information to the public and private sectors, and oversight of child labor issues.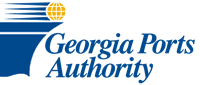 Since 1945, Georgia's ports have served as magnets for international trade and investment, enriching the state's economy to benefit all Georgians. The Georgia Ports Authority is dedicated to providing customers with the most efficient, productive port facilities in the nation, and to creating jobs and business opportunities to benefit more than 9.7 million Georgians.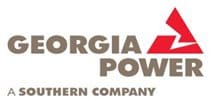 Georgia Power Company, a regional utility that supplies electric power and energy services to Georgia businesses and residents, is a subsidiary of Southern Company. Georgia Power's Community & Economic Development staff is made up of statewide project managers that are responsible for facilitating the location, expansion, or start-up of businesses wishing to invest in Georgia. Projects are supported at the local level by regional project managers and engineers.

Located only 30 miles from Henry County, Gordon State College is a residential state college that offers more than 40 programs of study including eight four-year degrees to its 4,000 enrolled students. Gordon State has an intimate academic setting with state-of-the-art classrooms and laboratories. Gordon State College also offers daytime and evening classes at the Academy of Advanced Studies located in McDonough at Henry County High School. Ideal for adults, thanks to the flexible schedule around work or family responsibilities, AAS is also utilized by traditional age college students from the McDonough area or Henry County's dual-enrollment students.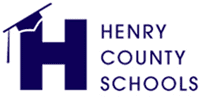 The seventh largest school system in Georgia, Henry County has more than 41,000 students and 51 schools. The Board of Education is committed to excellence and determined to help students achieve academic success. It is also Henry County's largest employers, with more than 5,000 employees.

The Henry County Chamber of Commerce is a nonprofit organization dedicated to improving the business climate and making our community the best place to live, work and play. The ultimate task of the Chamber is economic development. Not only do they work to bring new business into our rapidly growing county, they also strive to ensure our existing businesses thrive and that newcomers and visitors recognize what Henry County has to offer.

The Henry County Convention and Visitors Bureau (CVB) exists to promote Henry County's amenities and attractions and encourage the development of new attractions to enhance the tourism industry and strengthen Henry County's economy.

The Henry County Water Authority was founded in 1961 by an Act of the General Assembly of the State of Georgia, to "acquire, construct, and thereafter operate and maintain projects embracing sources of water supply and the distribution and sale of water and related facilities." The Water Authority accommodates the needs of local citizens, and protects the watersheds in order to ensure clean sources of water for Henry County residents and businesses.

Mercer University is one of America's oldest and most distinctive institutions of higher learning, offering rigorous programs that span the undergraduate liberal arts to doctoral-level degrees. Mercer is consistently ranked among the nation's leading institutions by such publications as U.S. News & World Report. Mercer's 30,000 square foot regional academic center in Henry County offers a range of bachelor's degrees, including the Bachelor of Science in Education, the Bachelor of Science in Informatics and the Bachelor of Business Administration, as well as two master's degrees and other graduate programs in education.

Piedmont Henry Hospital is a 215-bed not-for-profit hospital committed to delivering high-quality care to Henry County and surrounding counties. Staffed by more than 400 physicians and nearly 500 nurses, the hospital provides 24-hour emergency care plus medical, surgical and diagnostic services. At Piedmont Henry, they're not just focused on getting you better – they're committed to keeping you well with educational programs and outpatient care.

Snapping Shoals Electric Membership Corporation is a non-profit, consumer-owned cooperative headquartered in Covington, Georgia. We provide electric service to about 95,000 residential, commercial and industrial consumers in an eight-county area southeast of Atlanta. Our service territory covers parts of Rockdale, Henry, Newton, DeKalb, Butts, Walton, Jasper and Morgan counties.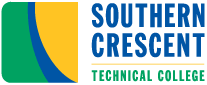 Southern Crescent Technical College is a flagship technical college in Georgia, with a combined student population of more than 6,500 credit students. As one of the largest technical colleges in Georgia, it's two campus locations and three centers serve the workforce and community needs of the more than 500,000 citizens in the nine counties of the South Atlanta region. Southern Crescent Technical College offers nearly 200 associate degree, diploma and technical certificate programs to provide the trained workforce needed to help stimulate Georgia's community and economic growth and development. The college offers classes at the first of potentially eight buildings that will make up its Henry County Center. The 25-acre campus is adjacent to Henry County High School in McDonough, Georgia.