Choose Henry for Automotive
As engines are revving for NASCAR race weekend at Atlanta Motor Speedway, Henry County's automotive industry is shifting to high gear. Already home to several automotive companies, including Sangsin Technology America, Summit Racing Equipment, Pep Boys, Kumho Tires, Ford Parts & Distribution, Goodyear Tire & Rubber, and Mazda, Henry County is poised for expansion in the industry.
Sangsin Technology America, a Korean-based leading global brake friction materials and replacement parts manufacturer, invested $20 million in its first North American manufacturing facility in McDonough, Georgia in 2019.  Sangsin manufactures heavy-duty truck, bus and trailer axles and braking systems at its Henry County facility.  It's possible that many of the NASCAR Cup Series haulers that will travel through Henry County this weekend are equipped with Sangsin products.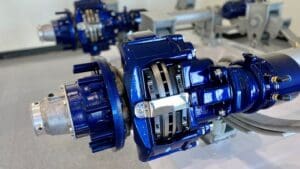 In the heart of Georgia, Henry County is a premier destination for automotive companies and a key piece of the state that is known as the center of the Southeastern Automotive Corridor.  In fact, Henry County has gained a solid reputation as one of the top sites for business locations and expansions in Georgia and the Southeast.
HERE ARE THE TOP REASONS WHY:
Home to area workforce of 776,000+ workers
Less than 2 hours by air to 80% of the U.S. market
Minutes from Atlanta and the Hartsfield-Jackson Atlanta International Airport, the world's busiest
Atlanta Metro's best access to the Port of Savannah
Central location amid Southeastern OEMs
A water surplus with capacity to support growth for 30+ years
Access to world class talent and training programs
What better place to start your engines!  Choose Henry for automotive.