Connect Your Business to the World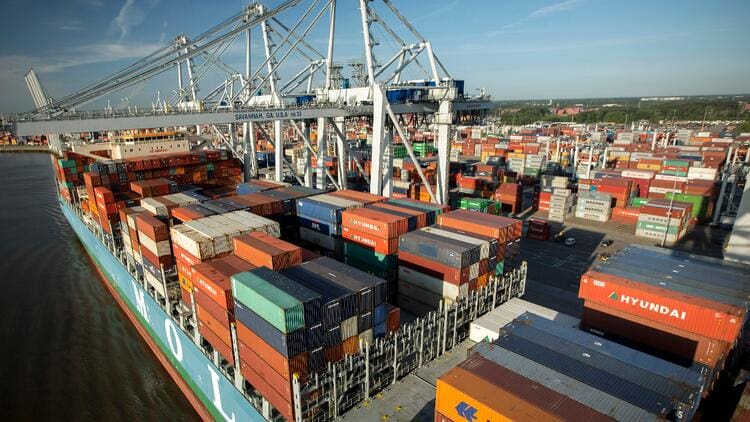 Are you a Georgia business owner looking for market intelligence, key in-country contacts and cost-effective international sales opportunities? Then the Georgia Department of Economic Development International Trade Division has all of the resources you need! This division leverages the state's international representatives located in 11 strategic markets, including Brazil, Canada, Chile, China, Colombia, Europe, Israel, Japan, Korea, Mexico and the U.K. & Ireland.
Across Georgia, more than 14,500 businesses, most of them small or medium-sized companies, are involved in exports. And that dollar amount supports about 200,000 jobs, according to the U.S. Department of Commerce. (Georgia Trend)
Canada and Mexico are Georgia's top export markets because of its proximity, and because of two big infrastructure advantages that help deliver goods, people and services in a timely manner:
1. Hartsfield-Jackson Atlanta International Airport – the world's busiest airport
2. Port of Savannah – the largest single container terminal in North America and the second-busiest US container exporter
Georgia's third-largest market for exports is China (proximity isn't a selling point here). That's why it's important that Georgia has international trade representatives there who are promoting Georgia and helping companies make connections for bilateral trade. About 61 Georgia companies have operations in China. Georgia imports more goods from China than any other country!
Henry County is positioned to serve as Metro Atlanta's connector to global transportation and distribution for the following reasons:
1. It is minutes from Atlanta and the Hartsfield-Jackson Atlanta International Airport.
2. It offers direct rail service from Norfolk Southern Railroad.
3. It offers the metro's best access to the Port of Savannah.
4. It is less than two hours away by air and two days by truck to 80% of the United States.
Are you ready to turn your Georgia business into a global business? Don't miss the International Trade Division's upcoming trade events. Click here for the full list.