Georgia Small Business Week 2016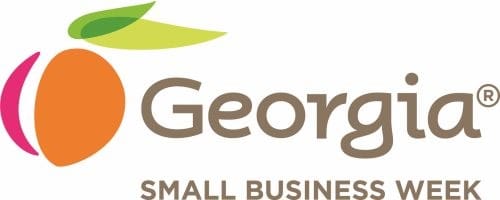 Governor Nathan Deal has proclaimed February 15-19, 2016 as Georgia Small Business Week! During this week, there will be many small business activities offered throughout the state including networking breakfasts, luncheons, dinner discussions, forums, and innovation summits. This is a great opportunity for entrepreneurs to meet other entrepreneurs and connect new ideas and possibilities!
On February 15th, the Small Business Rock Stars Awards Luncheon will take place, kicking off Georgia Small Business Week! This is where the Georgia Economic Developers Association and the Georgia Department of Economic Development will recognize the 2016 Rock Stars. Winners include outstanding, out-of-the-box, unique and impactful small businesses in the state of Georgia. Among the top 2015 Rock Stars included Guardian Centers, Savannah Bee Company, Water Shadow Enterprises, LLC, Adventure Aviation, Madjax, Inc., and Technical Services Audio Visual.
There are 865,649 registered establishments in Georgia; 99.8% of them are categorized as small business. Just one of the many reasons the Henry County Development Authority understands a diversified economy is a successful economy. We look to support small businesses and encourage entrepreneurs to join the ecosystem by starting their companies in Henry. The Authority includes small businesses and entrepreneurship support in our economic development strategy. Get started!
As Georgia Small Business Week approaches, stay informed with the events happening in Henry at the Henry County Chamber, like their Business Boosters luncheon, Small Business Council, and more.