Georgia's Economic Outlook for 2017 is Looking Good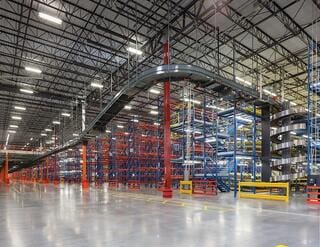 According to Georgia Trend, the economic outlook for Georgia is looking good due to new projects coming soon, the housing recovery, state manufacturers doing well, and fast population growth. Here are some other areas that will contribute to economic growth in 2017:
High-tech: Industries such as healthcare IT cybersecurity are set to create thousands of high-paying jobs.
Logistics and distribution: Hartsfield-Jackson Atlanta International Airport continues to make the state a great hub for serving operations around the world.
TV and movie production: GA's film industry ranks third in TV and movie production in the world. The benefits of each dollar spent on film production in Georgia will generate larger economic impacts.
Business and professional services: Strength of the potential client base, access to talent and ease of transportation are factors that will attract providers of professional and business services.
With the following key industries poised for expansion, Henry County will be contributing to Georgia's positive economic outlook this year:
Advanced Manufacturing: Henry exhibited strong growth in plastics and rubber products over the last decade. Henry County has also demonstrated strong and growing employment strengths in medical equipment and supplies manufacturing.
Healthcare Services: Henry County residents and visitors enjoy some of the finest healthcare services in the Atlanta region courtesy of Piedmont Henry Hospital, a full-service 215-bed not-for profit community hospital.
Logistics: Henry has access to major markets and roadways, is in close proximity to a major freight airport and a major freight port, and offers utility served sites. Because of this, Henry continues to attract investment from growing companies like Wayfair and Tory Burch who both chose a Henry site in 2016.
Professional Solutions: Customer Care, Business Services and Information Technology hold high value for Henry County.
FIND OUT MORE – Henry County Key Industries 
Source: Georgia Trend