Henry County and the Film Industry!
You've heard it by now, the upcoming movie "Krystal" is being filmed right here in Henry County! This film directed by William H. Macy is set to release next year. With the help of Pinewood Atlanta Studios and Georgia Film & Music, Macy ended up on the McDonough Square to shoot the film. The AJC recently sat down with Macy to discuss why he chose Atlanta's New South as the backdrop. Click here to watch the full interview. "Krystal" will star actress Rosario Dawson, actor Nick Robinson, and actress Felicity Huffman (wife to the director). Local residents and fans have been on the lookout for these stars all over town, hoping for a picture!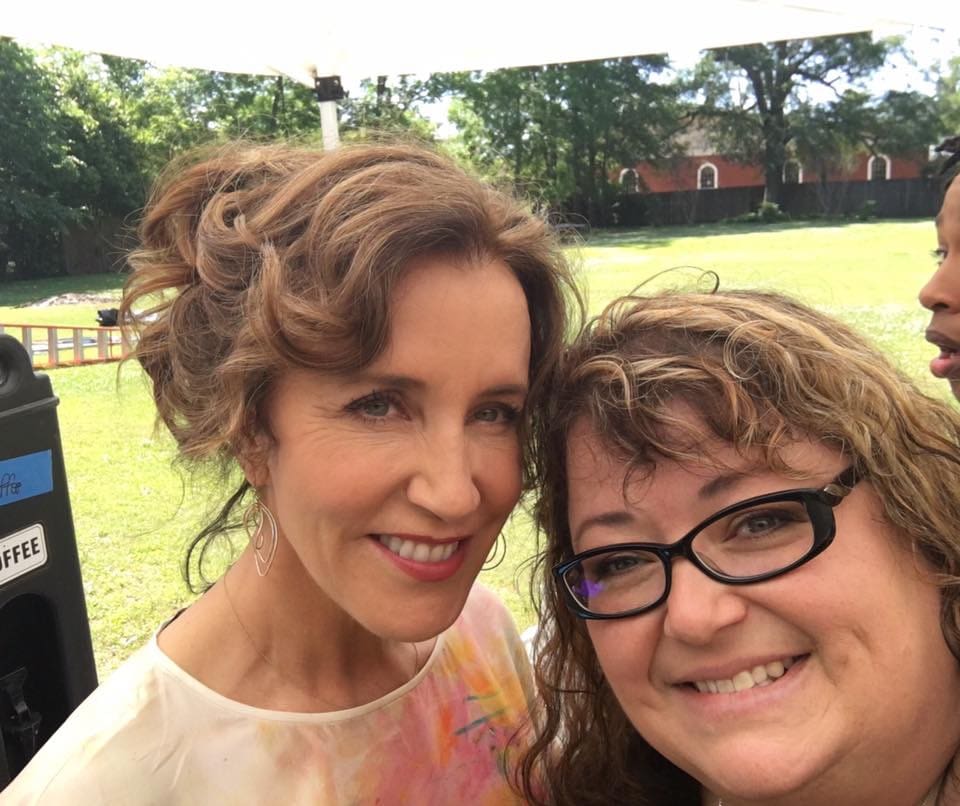 Actress Felicity Huffman pictured with McDonough resident, Deanna Hunt.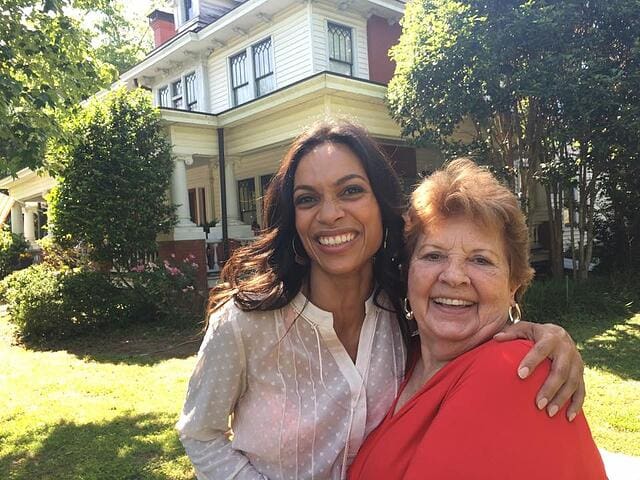 Actress Rosario Dawson pictured with McDonough resident, Judy Shaw.
Fox 5 Atlanta visited the City of Hampton recently to speak with Atlanta Movie Tours. They have a special tour in Hampton spotlighting the hit TV show, The Walking Dead. This three-hour tour takes you through Downtown Hampton showing you where epic scenes from the popular show were shot. Watch the full clip here.
With the southern charm of historic downtowns, beautiful farm land, and high energy places like the Atlanta Motor Speedway, Henry County is definitely Camera Ready!Previous films shot in Henry County are Zombieland, A Walk in the Woods, Vacation, Anchorman 2, and The Hunger Games: Mockingjay Part 1, and more. "Film and TV production professionals know that Georgia is a Camera Ready state, with highly desirable financial incentives, location diversity, production resources and professional support to make any size production a true success." If you're a film or TV production professional, visit the Georgia Film and TV Production website to find out how you can shoot right here in beautiful Henry County!
Photo credit: Deanna Hunt