Henry County Development Authority: Defying the Odds During A Global Pandemic
In 2020, during the COVID-19 pandemic, the Henry County Development Authority had the highest number of projects, jobs and investment attraction in the history of the organization. This historic accomplishment included location and expansion announcements from Ferrero, The Home Depot, Radial, Purple Innovations, Zinus and Ken's Foods to name a few.
"We are incredibly proud to have announced an unprecedented number of jobs for hardworking Henry County residents in 2020. Now, as we are recognized as one of the top communities for business attraction and investment in the South, we will continue to shatter our previous numbers, and most importantly, develop economic opportunities for all Henry County residents," said Pierre Clements, Chairman of the Henry County Development Authority.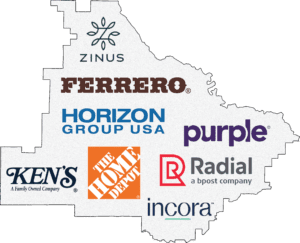 Today, we are very proud to announce that Southern Business & Development Magazine recently published an article "Deals During the Pandemic", highlighting communities in the 15 Southern States that attracted majors projects that met or exceeded 200 jobs or $30 million investment announced between March 1 and October 31, 2020, in that city or county. The article recognizes Henry County as a community to be congratulated for job and investment generation during one of the worst crises in American history.
The top Henry County highlights in the article are:
Henry County, GA tied for second most major projects in the South region with Dallas, TX (8 each).
Henry County (8) has the second most major projects in the State of Georgia behind only Atlanta/Fulton County (10).
We are very pleased with the accomplishments and extremely grateful to all of our state, local and private economic development partners who played a role in helping reach record breaking numbers in 2020. Strong partnerships were essential to the success of the Henry County Development Authority and helped attract or expand 10 projects in our community.