Southern Crescent Tech: Henry County Center
On May 18, 2017, we attended the groundbreaking of Building B at Southern Crescent Technical College's Henry County Center in McDonough! This 82,500 square foot multi-level, state-of-the-art facility will house various medical, computer, and industrial training programs designed to meet the immediate workforce needs of the area.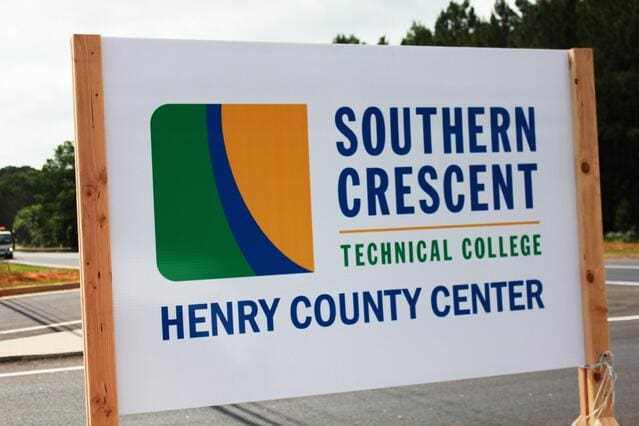 Southern Crescent Technical College President Dr. Alvetta Thomas stated, "We are beyond excited to be celebrating the groundbreaking for this important asset to our college community. The Henry County business, education and government communities have long been supporters of Southern Crescent Technical College and this project is a model for true collaboration between all of these partners. This building is a great example of teamwork, dedication and vision and shows the commitment to education and workforce development from the leaders and citizens of Henry County."
Building B has very sophisticated architecture with a modern, open-concept plan and floor-to-ceiling glass throughout. It will include classrooms and hands-on labs to support new and expanding programs. The following will soon be offered at the Henry County Center:
Automotive Technology

Auto Collision Repair

Mechatronics

Environmental Technology

Associate of Science in Nursing – RN, MRI/CT scan

Phlebotomy

Cardiovascular Technology

Vascular Technology

Nurse Aid

Computer Programming

Computer Networking

Database Specialist

Web Site Design

Web Application Development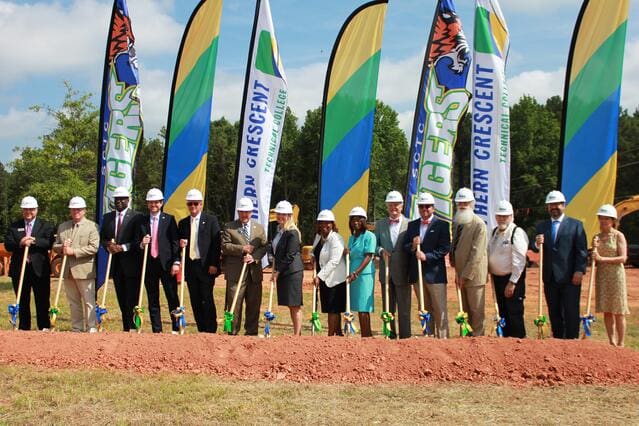 The Technical College System of Georgia contributed $20,958,000 from state general obligation bond financing for the design, construction, and equipment of Building B. Henry County contributed an additional $5 million, and the City of McDonough donated an additional $1 million in SPLOST funds for the project. Construction is scheduled to be completed in the summer of 2018, and classes will begin in the fall of 2018!
View more photos from the groundbreaking here.