Supporting Small Biz in Henry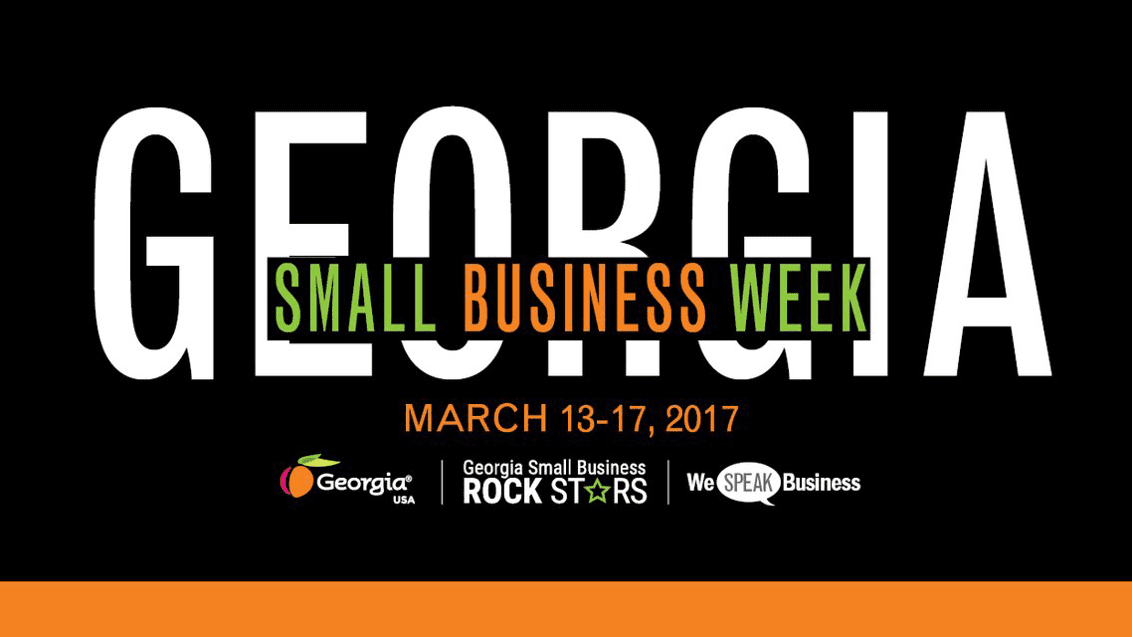 March 13-17 was proclaimed by Governor Nathan Deal as Georgia Small Business Week to show support of and appreciation for the small business community!
On Monday, March 13th we attended the Small Business ROCK STARS Awards Luncheon where four Georgia companies were honored for being an outstanding, unique and impactful small business. Atlanta Movie Tours, Inc., Sweet Grass Dairy, Ecolink Inc, and Atlas Turf were the 2017 winners. These "Small Business Rock Stars" were recognized by the Georgia Department of Economic Development (GDEcD) and the Georgia Economic Developers Association (GEDA).

"With almost 98 percent of Georgia companies employing fewer than 100 people, small business has a tremendous impact on Georgia's economy," said GDEcD Director of Entrepreneur & Small Business Mary Ellen McClanahan. "The Rock Star recognition provides the perfect opportunity to showcase how important small businesses are to the state." (Georgia.org)
There were four Henry County companies who were nominated for the award: Affairs by Pinehurst Catering and Events Facility in Stockbridge, CatzPaw Innovations, LLC in Locust Grove, Just Cakes by Soni in McDonough, and Practice Solutions 360 in Stockbridge. While not selected as winners of this year's award, they are among the Henry County small businesses that rock. Congratulations to all!
Henry County is proud to be an "entrepreneur-friendly" community. We were the 15th community in the state to earn the "entrepreneur-friendly" status from the Georgia Department of Economic Development's Entrepreneur and Small Business Office. We understand that a diversified economy is a successful economy, so we look to support small businesses and encourage entrepreneurs to start their company in Henry. This is why we include small businesses and entrepreneurship support in our economic development strategy. Our resources include planning and financing to marketing and legal aspects. You can also learn more about starting your own business, preparing a business plan, getting credit, business taxes and regulatory responsibilities, networking, and much more.
Are you ready to start your small business in Henry?
Small Business & Entrepreneur Resources
Georgia USA Small Business Resource Directory